Since 1967, Dassault Falcon Service has been a reference point for the highest standards of quality and service in business aviation.
Our team of professionals welcomes you to Le Bourget, just 12 kilometers from Paris. Available 24/24, they will organise your flight on demand.
Falcon aircraft provide the ultimate in comfort and flight safety. You simply climb aboard, with no administrative details to worry about - and no delays.
Fax : +331 49 34 20 92
SITA : LBGDFXH - VHF 131.8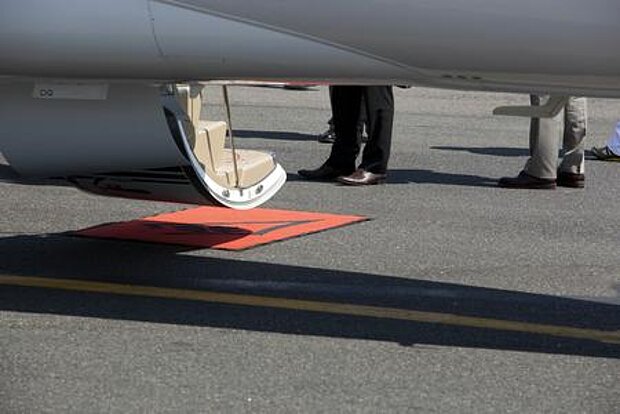 Whatever the circumstances, Dassault Falcon Service ensures discretion and confidentiality to your operations.
Boarding from our private terminal is totally stress-free.
On board the Falcon, you will receive service you deserve in to one of the world's most luxurious business aircraft. Trained palace hotels, our hostesses will look after your every requirement.
Your gourmet experience will meet the highest standards of French cuisine served on board.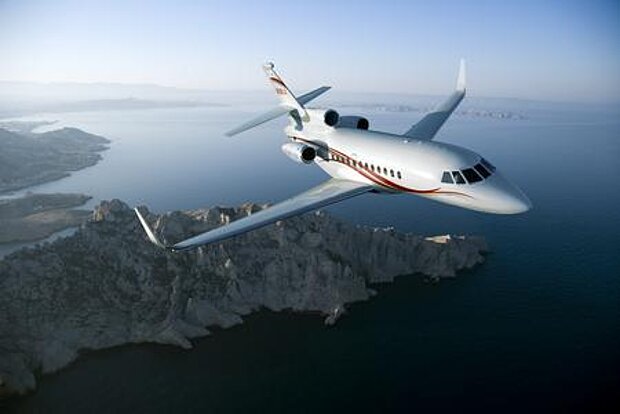 Dassault Falcon Service is recognized worldwide for its safety standards. In 2010, we received the European Business Aviation Association's Platinum Safety Award in recognition of 50 years of business aircraft operations and 100,000 hours of flight time without any accidents.
All aircraft operated by our company are maintained by our own maintenance center at Le Bourget.
All Dassault Falcon Service flight crews have a minimum of 3,000 hours of Falcon flight time, plus at least 10 years of business aircraft experience.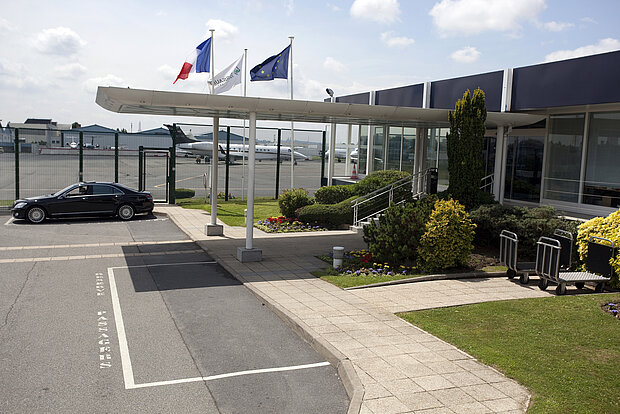 Dassault Falcon Service's Le Bourget is complying with the highest airport security regulations. Whether you are flying to European destinations or being accompanied into sensitive areas, Dassault's security staff are on hand to provide their expertise and knowledge.
Falcon Jets are a powerful time-saving tool. You take-off a few minutes after arriving at our terminal, and after landing your chauffeur-driven limousine awaits you, just a few meters away.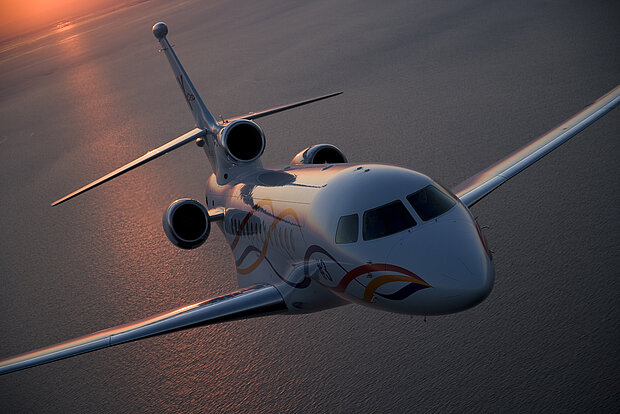 A genuine working tool, the Falcon is totally adaptable to your schedule, so that you reach your destination in the minimum of time. Its short-runway capability gives you access to ten-times more airports than are available to scheduled airlines.
All of our Falcons are designed to make sure you can optimise your time on-board. Work with your colleagues in a totally secure environment and take advantage of comfortable rest areas. For longer flights, part of the cabin can be turned into a sleeping area.