Delegating the management of your Falcon to Dassault Falcon Service is the best solution for operating your business aircraft.
We adapt our services according to how you wish to operate your aircraft (private or commercial use, short or long-range operations).
During maintenance periods, another aircraft can be made available.
Fax : +331 49 34 21 08
SITA : LBGDFXH - VHF 131.8
Dassault Falcon Service can market your aircraft for charter when you are not using it, enabling you to amortise a significant proportion of your ownership costs.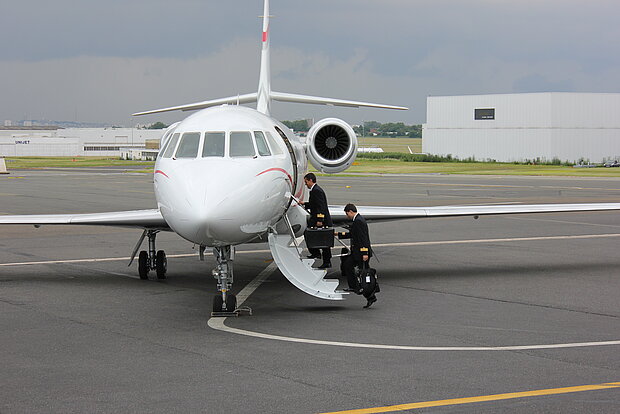 Flight crew training is carried out by our highly experienced instructors.
Trainees can take advantage of the courses provided by our Falcon Training Center at Le Bourget. Created in 1976 by Dassault Falcon Service in collaboration with Flight Safety International, the Center features the latest generation of simulators and training devices.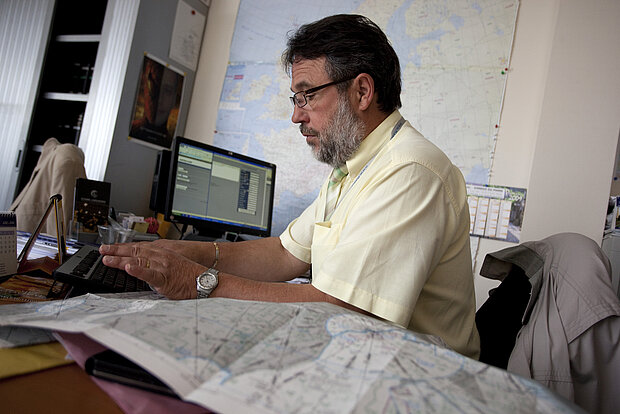 Operational support provided by Dassault Falcon Service includes assistance in preparing your flights over flight and landing authorisations, NOTAMs, weather, etc.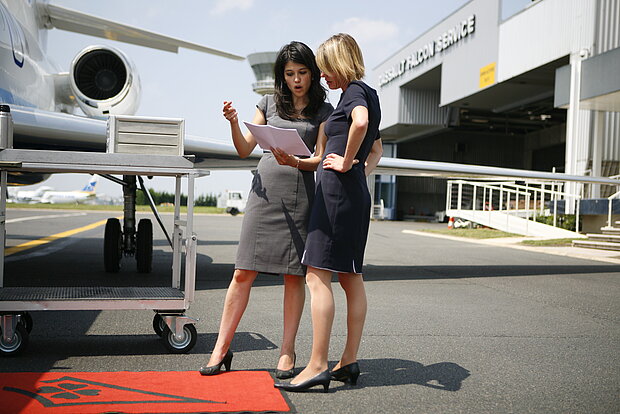 Dassault Falcon Service is your partner on all financial management aspects relating to your aircraft and will provide its expertise from the moment you purchase the aircraft:
Fleet management, Insurance.
Management of accounts.
Costs control.
Our customers have a large range of different needs. We work with them until we find the best solutions for their operation.
Dassault Falcon Service is the largest Falcon maintenance center in Europe.
We bring our technical experience to maintenance, modifications or modernisation of managed aircraft. All of our maintenance programs are accompanied by rigorous technical evaluation. Why not take advantage of Dassault Falcon Service's unrivalled expertise!