"We take care of everything''
The Handling services provided by Dassault Falcon Service are number one at Le Bourget and amongst the best for European FBOs, offering the highest level of service to all business aircraft operators*.
*Classement AIN 2018
Fax : +331 49 34 21 08
SITA : LBGDFXH - VHF 131.8
Dassault Falcon Service welcomes all types of aircraft at Le Bourget, up to Boeing BBJ size. Its Handling services are available to both passengers and crew.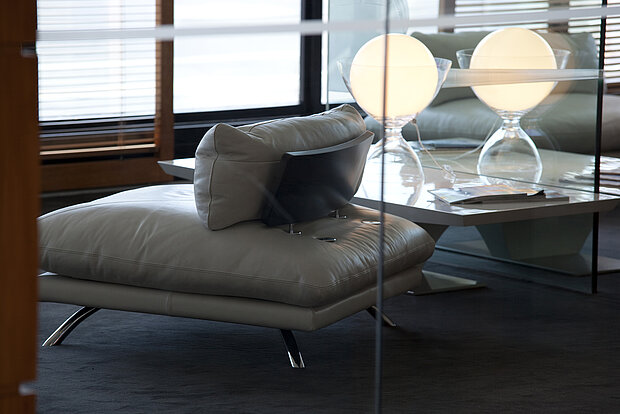 Your first contact with our Handling service will be in the cosy VIP lounge bar, complete with Wi-Fi and offering views of the Eiffel Tower and Sacré Cœur.
Falcon jets are a formidable time-saving tool. You can take off only a few minutes after arrival at our terminal. After landing, your chauffeur-driven car awaits only a few meters away.
Flight crews will enjoy a welcoming atmosphere and comfortable surroundings: a room with internet access, photocopier, rest and briefing areas and hot and cold drinks.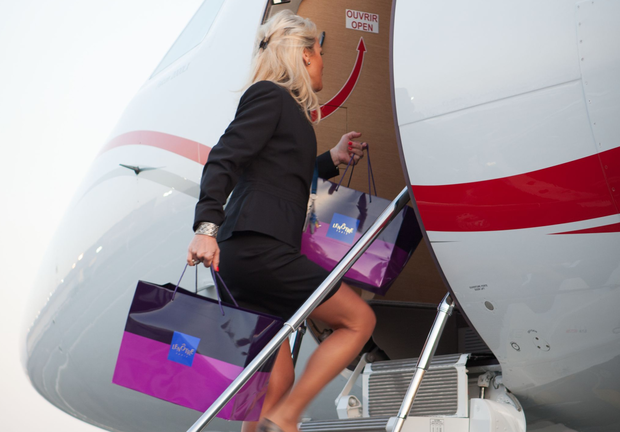 Our specialised, qualified staff is available for all your requirements:
Preparation of stopovers, for passengers and crew
On-board dining, prepared to the highest French haute cuisine standards
Loading and unloading of baggage
Aircraft cleaning and refuelling
Reservation of rooms, restaurants and hotels
Hiring of limousines and tour vehicles
Floral bouquets on demand, 24/7 dry cleaning service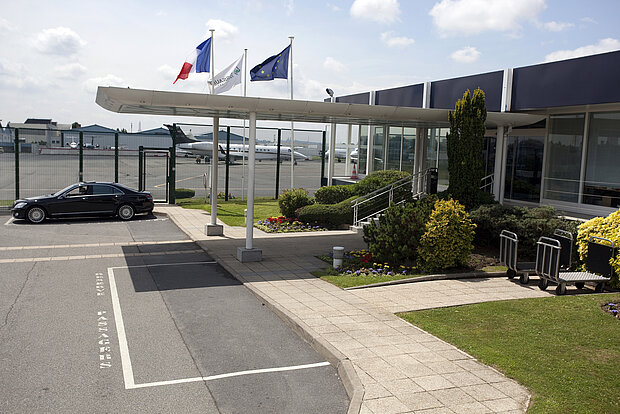 Dassault Falcon Service's Le Bourget center meets the highest airport security regulations. Whether you are flying to European destinations or accompanying you into sensitive areas, Dassault's security staff are on hand to provide their expertise and knowledge.
"A team with a human approach, the possibility of immediate en-route maintenance and selected partners who accompany our customers from Le Bourget, are amongst the unique advantages offered by the Dassault Falcon Service FBO. All types of aircraft besides Falcons are welcomed, from the Airbus Corporate Jet to the smallest business aircraft. Passengers can also enjoy Dassault Falcon Service's facilities, including private parking, salon with direct view of the aircraft parking apron and the unequalled service of our hostesses."
Andrea Pernoud, head of FBO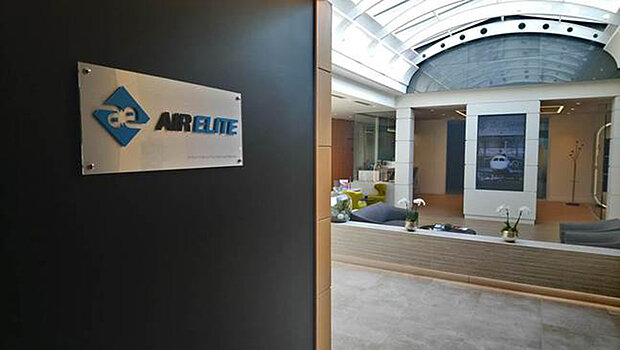 Since July 2015, Dassault Falcon Service is part of the Air Elite international network which brings together a selection of FBOs and offers excellent services to a VIP clientele.
This network was create to elevate FBO services and facility standards to a superior level. It provides more custom-made quality of service and a foolproof reliability.
Our goal: guarantee the excellence regarding services, confidentiality and safety.
For more information : http://www.airelitenetwork.com