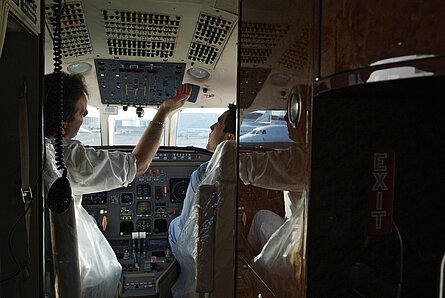 Retrofit solutions offered by Dassault Falcon Service enable you to modernise your Falcon while meeting the latest regulatory requirements:
Navigation systems (compatible with LPV/SBAS).
Upgrading Flight Management Systems (FMS).
Installation of a USB e-reader for reading Jeppesen charts (FMS).
Installation of Enhanced Vision System (EVS).
Improved surveillance, ADS-B out.
Installation of Satcom, weather radar, etc.
You can find all possible improvements/upgrades in our catalogue