Supplemental Type Certificates and modernisation options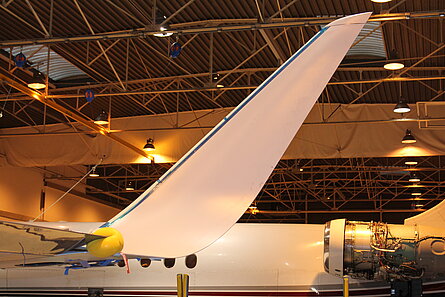 The design office at Dassault Aviation and those of its subsidiaries, Dassault Falcon Jet (USA) Dassault Aircraft Services (USA), and Dassault Falcon Service (France) work together on defining Supplemental Type Certificates (STC), with the objective of offering solutions, proposed by Dassault, which meet customer needs and are certified by both the EASA and the FAA.
Dassault Falcon Service retrofits improve operational efficiency, cabin comfort and flight safety. From the simplest to the most complex, you can choose from a large range of possible STC upgrades:
Addition of winglets to increase range on the Falcon 2000, Falcon 2000EX, Falcon 900 and Falcon 900EX.
Installation of Rockwell Collins Proline 21 avionics on the Falcon 50EX or Falcon 2000.
Modernisation with EASy II avionics.
Cockpit modernisation, LED lighting, etc.
Installation of coffee machine, oven, etc.
Why not create a cabin which reflects your taste? To meet your needs, Dassault Falcon Service can replace seats with sofas, install a table, modify the galley or re-shape the cabin area with internal dividers.
Every customer is unique, and Dassault Falcon Service will study your requirements, estimate costs, design improvements and retrofits to your Falcon cabin.