Hydraulics and non-destructive testing (NDT)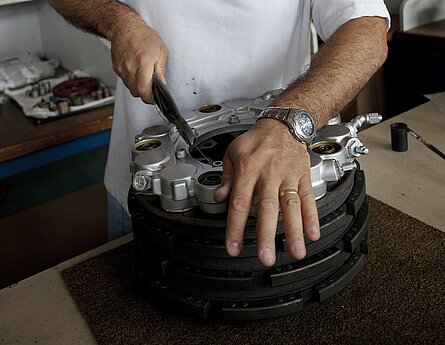 The only European service center certified for repair of Dassault Equipment. Parts, Dassault Falcon Service carries out servicing, repair and overhaul of hydraulic components throughout the aircraft (landing gear, valves, servos, cylinders, brakes etc).
Our hydraulics workshop is also certified by Messier to service carbon brakes on the Falcon 900 and 2000.
Non destructive testing (NDT)
Our NDT capabilities include dye penetrant testing, magnetic particle inspection, eddy current testing, ultrasonic testing, endoscopic inspection and three-dimensional laser measurement. Dassault Falcon Service has some of the most sophisticated measurement and non-destructive testing equipment available.